BLDC
Motor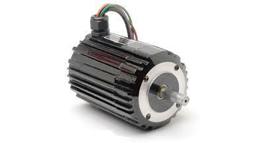 Brushless DC (BLDC) motors are increasingly replacing induction motor and brushed DC motors due to their superior efficiency, long life, smooth torque delivery, and high speed operation. Yet, in the past, their application has been limited due to the additional cost of the complex motor controller necessary to operate these motors. However, controller costs have been trending downward in recent years such that application of brushless dc motors is on the rise and expected to grow. We are designing and implementing BLDC motor for ceiling fans, rickshaw etc.

WHY US?
• More reliable than any Chinese motor.
• Best heat dissipation.
• High torque.
• Heavy materials inside & outside.
• Water proof
• Increase battery cycles time because of low consumption
• High energy efficiency.
• Best in price.
• 3 months guarantee / 6 months warranty in India.

BLDC MOTORS FOR E-RICKSHAWS & E-VEHICLES
BLDC stands for BRUSHLESS DIRECT CURRENT MOTORS. With the passage of time and new technology it has become possible to eliminate the brushes from DC motors. In a BLDC motor, the permanent magnets are put on the rotor that moves around the stator. A controller / sensor is used to charge the stator coils as the shaft turns. BLDC motors are customized to meet customer's special requirements. Using cutting edge materials and sensorless technology, these motors provide high performance with features and solution for individual and industrial applications.

FEATURES OF BLDC MOTORS
• High torque and a very wide speed range.
• BLDC motors exhibit better heat dissipation, improved efficiency and greater power density.
• Compact size, reduced weight and high speed range.


| | |
| --- | --- |
| Efficiency | Low |
| Efficiency | High |
| Speed | High |
| Control Requirement | A controller is required |
| Noise | Low |
| Cost | Low |